Vote for Your Board of Directors
Here's How!
Voting
Voting begins at 10:00 am on Thursday, April 1, in the store.
Voting closes at 7:00 pm on Friday, April 30.
Members will be voting for candidates for the Board of Directors and to accept changes to the bylaws.
If you are a member who cannot make it to the store, please email bod@quabbinharvest.coop and we'll mail you a paper ballot.
Everyone who votes will receive a fabulous Quabbin Harvest "I voted" sticker!
Vote before the Annual Meeting and you will receive a chance to win a basket of goodies from the store! We'll draw the winning entry at the end of the Annual Meeting.
There are six candidates for six open seats on the board.
Here are your board candidates:
Rick Innes (Orange)
I am an original member of Quabbin Harvest and happily remember picking up my first half-share of produce on the OIC lawn that first week! I have tried to support the Co-op in many ways, including donating my composting services for the past three-plus years. Quabbin Harvest has multiple important roles to play as we head into our next ten years: supporting local agriculture, continuing to grow the networks and sense of community felt by all of us especially at our November auctions, and contributing to a more vital downtown Orange. I will cherish and support these roles, and aim to help with a disciplined approach to growing QHC membership, participation, and CASHFLOW. I have also worked on several building management issues.
I have been a resident of Orange since 2000 and have served 6 years on the Finance Committee and 9 years on the Capital Improvement Planning Committee. As the Owner/Operator of Clear View Composting for more than 14 years, I fully understand the challenges of starting and growing a business.My previous experience includes being Boston's first Recycling Director (1989-94), serving as Boston's Deputy Budget Director (1986-88), and representing Boston on the Advisory Board to the Mass. Water Resources Authority (1985-89). I would be grateful for your vote.
Seth Isman (Hadley)
I've lived in the valley for 49 years, in Amherst, Chesterfield and Hadley. I've been involved with coops since 1972, when I was a Board Member of the Amherst Food Coop (a pre-order coop) and the Yellow Sun Coop (a store-front, also in Amherst). My most recent coop involvement was 6 years as Bookkeeper of the Old Creamery Coop in Cummington. In between, my wife and I owned and managed a retail store selling toys and children's clothing in Northampton for 27 years. My expertise is in financial management and financial information systems.
I've been a member of Quabbin Harvest since the beginning, when I was asked to assist Karl and the Finance Committee. I'm excited to see the growth and increasing health of the coop, and I'm looking forward to helping out in any way that I can.
Pat Larson (Orange)
I am running for my third and final term on the Quabbin Harvest Board of Directors because I think that this is an exciting time for the Co-op. I want to continue my work with helping coordinate the Healthy Incentives Program (HIP) and other food access projects while hopefully getting others to help with this work. I am also a member of the Outreach Committee and Volunteer Coordinator. As Quabbin Harvest has gotten on a better financial footing this past year, I am hoping to help this continue in the next two years as we gain a more engaged membership and build on partnerships in the community with organizations, farmers and other food producers as well as other local businesses.
Marta Nover (Orange)
In the fall of 2017, my inner journey brought me and my husband Henry back to my roots here in the North Quabbin Region to stay. One of the first places I visited that fall was the Quabbin Harvest co-op. Since I knew no difference, I did not realize the shelves were not as stocked as they likely had been at one time or that the store was experiencing normal business challenges. I left that day thoroughly happy (probably with some local eggs and veggies) thinking to myself, this is going to be my happy place.
Somewhat still a stranger, I attended the February 2020 Emergency Meeting and witnessed the dedication and strength the Board and Membership had and saw that the Quabbin Harvest was also a happy place for so many others. I wanted to be part of that energy. Now, the store is vibrant, fun, stocked, one of my happy places, and I am a candidate for its Board of Directors!
I grew up in Athol and graduated from UMass Amherst with a 4-year BS in Forestry in 1984. I left the North Quabbin Region for Massachusetts' Southshore for the next 35 years during which time I got married, raised two children, and worked those 35 years in the environmental consulting and engineering world, 15+ years of which for my own company. I moved to Orange in the fall of 2017 and in 2018, Nover-Armstrong Associates, Inc. was acquired by the BETA Group, Inc., a multi-office engineering and environmental consulting firm. I am one of two women Vice Presidents at BETA and technical and management lead for their environmental permitting and ecological services for their primarily transportation-related and municipal projects.
I have always volunteered when and where I could. Aside from the more short-term volunteer opportunities in the communities I have lived, I held community and regional positions which has provided me with an important understanding of what it takes to be an effective Quabbin Harvest Board Member. I was an active member of the following organizations.
Conservation Commission, Hanson, MA
Open Space Committee, Plympton, MA
Taunton River Watershed Association, Board Member and President
Conservation Commission, Plympton, MA
Being a Partner at Nover-Armstrong brings 15 years of relevant experience managing a small business. I have lived the real-world struggles and also the incredible victories that keep us all going. Marketing, sales, human resources, cash-flow, evening meeting and hearings, and the happy and not-so-happy clients – things that all businesses deal with. I hope that I can share my experiences with the Board, Julie, staff, volunteers and the Membership to keep Quabbin Harvest moving forward in 2021.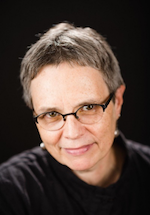 Cathy Stanton (Wendell)
Serving on the Quabbin Harvest board continues to be a challenging and invigorating learning experience for me, as well as a deeply rewarding way to be involved in my own community through food systems work. I'm running for a third and final term in the hope that we can continue to move forward on a number of projects we've been working on in the past few years, especially those that are building our capacity as members to understand and oversee the store more effectively. In particular, our two-year financial reporting clean-up process is in its final stages and the board and management team are beginning to be better able to forecast, plan, and fundraise for the future. If elected to a third term, I also hope to turn more attention to issues of succession planning on the board so that we can share our collective knowledge about the co-op's operations and continue to learn and grow together for the long haul.
Mary Wolfe (Orange)
This will be my second term, if elected. I moved to Orange almost four years ago and was immediately invested in Quabbin Harvest as a new member.
The last two years have proven to be challenging for our little market. But I believe the team in place on your Board has helped our organization weather most of these challenges.
I enjoy a collaborative environment and would be honored to serve on our board again in any capacity to enhance and grow our local food initiative.
Attached File:
Posted: to News on Tue, Mar 16, 2021
Updated: Mon, Mar 22, 2021