Eating local this Thanksgiving
Tips and thoughts for the holidays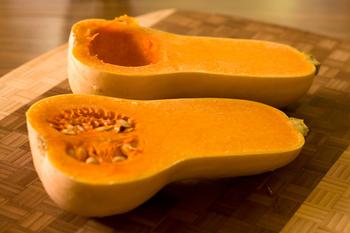 Thanksgiving is a special time of year for us New Englanders. It's a time to come together and nourish our friends and family with a delicious meal and celebrate the fall harvest. Massachusetts is abundant with working farms, so it is quite easy to serve a beautiful spread of local food using traditional recipes. One of my favorite dishes to make is Cranberry Relish, a recipe passed down from my grandmother. I remember it being the tastiest part of the meal every year! Whenever I make this dish, I am sure to always use local apples and cranberries.
I asked a few of Quabbin Harvest's board members what Thanksgiving means to them, and if they would share their favorite recipes. Here is what they shared with me.
Pat Larson is a fan of squash and said "One of my favorite foods to cook around the holidays is butternut squash. Whether you grow it yourself or buy locally, it is good as squash pie, soup, or just cooked and mashed with a bit of maple syrup and sour cream. All of these are a favorite with my family along with Brussel sprouts picked just before Thanksgiving as they sweeten up after a hard frost."
Marcia Gagliardi mentioned, "When all my children and grandchildren are here, Thanksgiving means eating locally with produce from local farms. Our recipes are remarkably traditional and conventional."
Paula Boyle mused that "Eating local is about loving thy neighbor by putting money into the local community. Being able to GIVE beautiful local food that does not need to be raised to travel far but only to taste delicious, is something I am very thankful for."
Where does your Thanksgiving meal come from? If you don't already use local ingredients, I challenge you to make at least one dish with ingredients only sourced in Massachusetts. I assure you, you won't regret it, you may even find your new favorite dish! Bon Appétit.
~ Sarah Mildren, Team Leader
Sarah's Cranberry Relish
5 pounds of apples
2 pounds of cranberries
2-3 oranges
Sugar
Core and peel apples, cut them into chunks, cut oranges into chunks with the rinds on, toss all ingredients in food processor and add sugar to taste.
Nina's Butternut Squash Soup
4 tablespoons butter
2 medium onions, diced
1 medium butternut squash, peeled, seeded, and cut into 1" pieces
4 pears or apples, peeled and chopped into 1" pieces
1 quart of vegetable stock
1 sprig of rosemary
Salt and pepper to taste
Heavy cream
In a 4-quart saucepan melt the butter over medium heat, and add and sweat the onions. Add squash and pears or apples, and sweat those a bit too. Pour in the stock, enough to submerge the solids. Add sprig of rosemary, salt and pepper to taste. Simmer and cook until squash is fork tender, about 18-20 minutes. Remove rosemary. Puree. Add a touch of cream when serving.
Posted: to Recipes on Tue, Oct 31, 2017
Updated: Tue, Oct 31, 2017