Recipe: Linguine with Grilled Radicchio and Bacon
from Big Mouthful
2 Tbs. bacon drippings
1 Tbs. cider vinegar
1 tsp. brown sugar
1/2 tsp. freshly ground black pepper
1 head radicchio, washed and halved
1/2 pound cooked linguine
4 pieces cooked bacon, crumbled
1/4 cup grated good quality parmesan cheese
Mix together bacon drippings, cider vinegar, brown sugar and black pepper. Set aside.
Spray a grill pan or outdoor grill with non-stick spray. Place the halved head of radicchio cut side down on the grill pan or outdoor grill. Grill until edges are wilted, about 2 minutes. Flip and grill the other side another minute more.
Cut the radicchio halves into bite-sized pieces.
Toss the radicchio with the warm cooked linguine, and then dress with bacon dripping mixture. Top with the bacon crumbles and parmesan cheese and serve warm.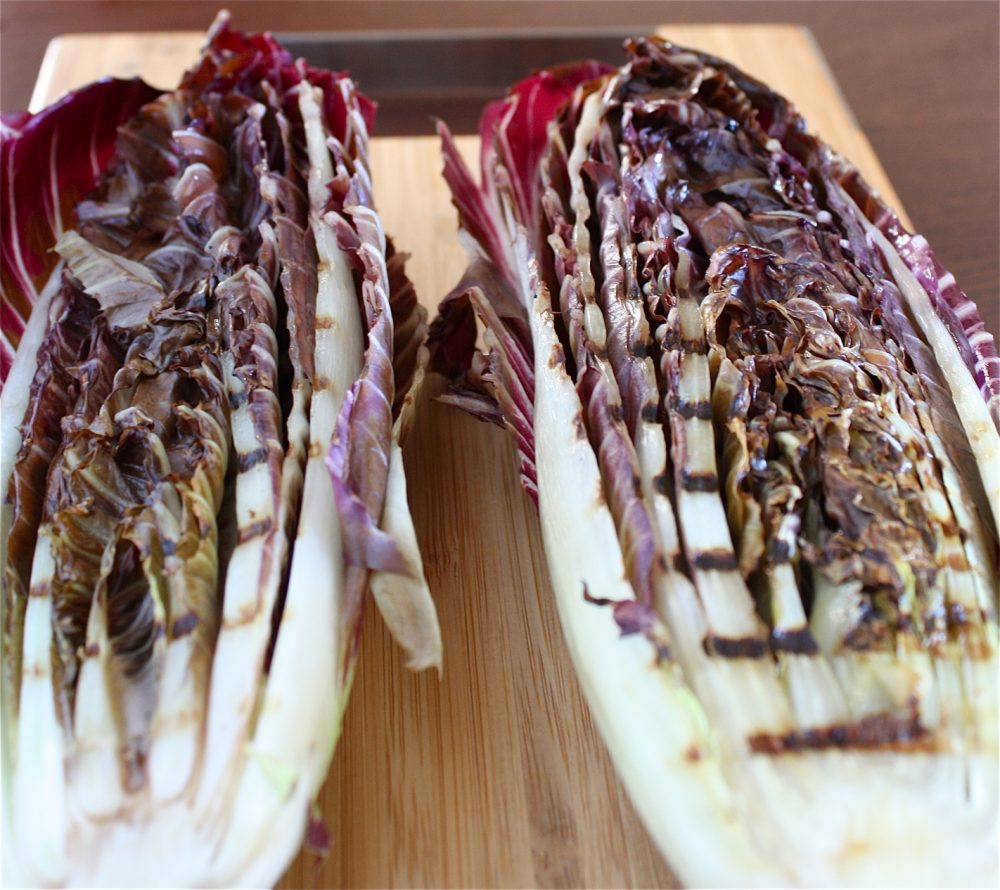 Posted: to Recipes on Wed, Nov 14, 2012
Updated: Wed, Nov 14, 2012